Erp One
Supply chain channels of all manufacturing companies and distributors monitored with the help of web and mobile solutions.
The Impact
50%
Increase in the efficency
of in the expected time
of delivery
50k
Products
maintained using
the application.
Supply chain Field-Force soluton
About Project
The client came to us with the vision of centralising and aligning all supply chain stakeholder processes. They wanted a full scale application built to bring their vision to life.
Strategy
For this project, we took the approach of "Lean Design Thinking" since we had a short period to work on it. We took secondary research and did a competitive analysis to come up with a concept and iterated it according to the results of the user tests.
Lean Design Process
Concept
Validate Internally
Build
Iterate
Intelligent Marketplace
A full-fledged marketplace for vendor listing and management for a smooth funnel movement in their processes.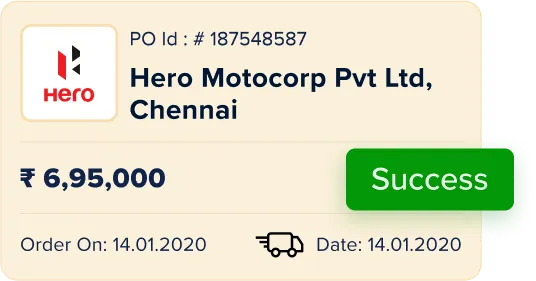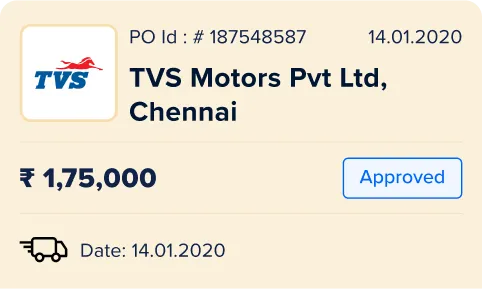 One-Click Approval
Simple approval triaging to keep the stakeholders informed regarding the lifecycle of their requests.
Realtime Sale Tracking
Track sales in real-time to make accurate predictions of targets.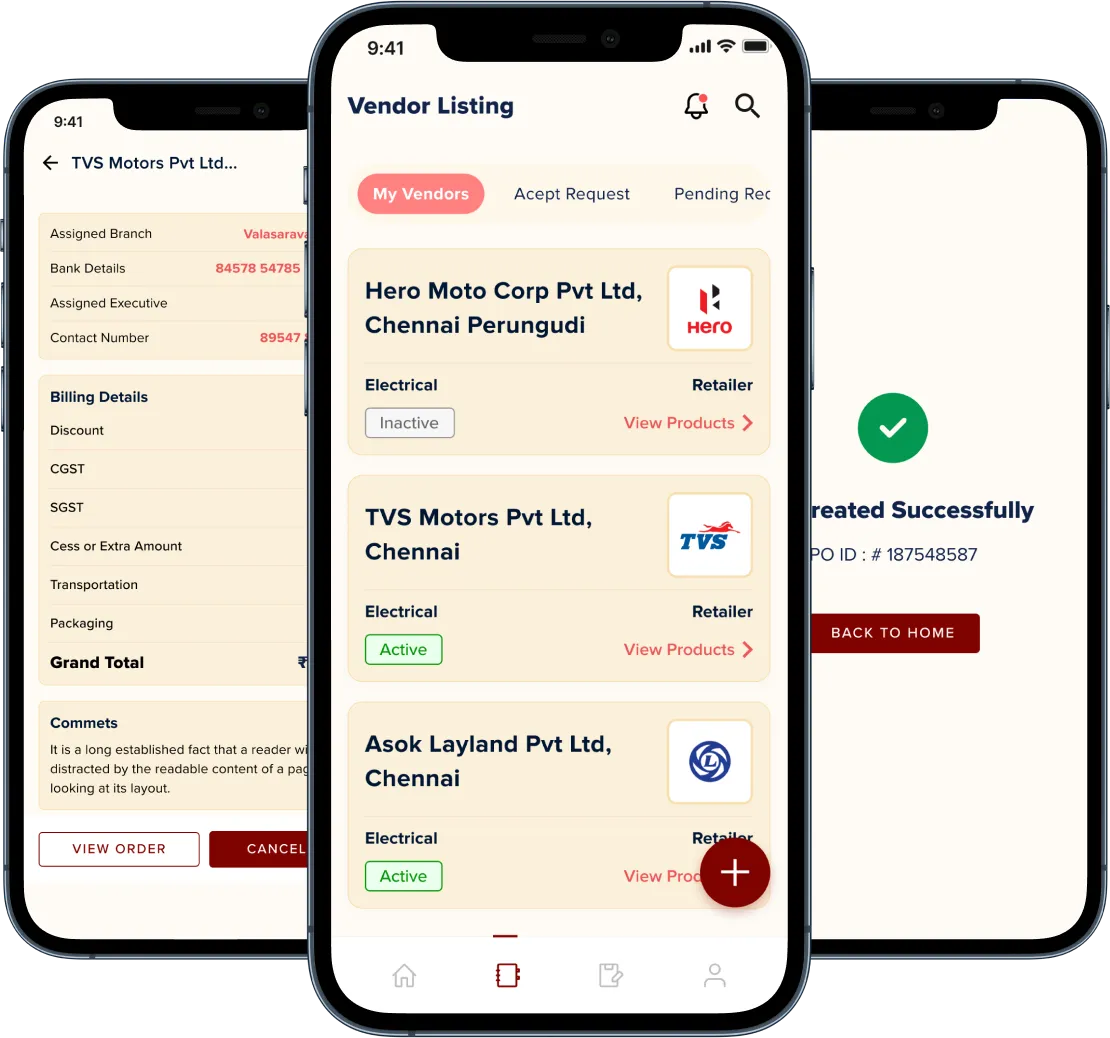 Central Control
Portal
An Admin portal to manage sales orders, vendors & product listings as well as detailed analytics on the business metrics.