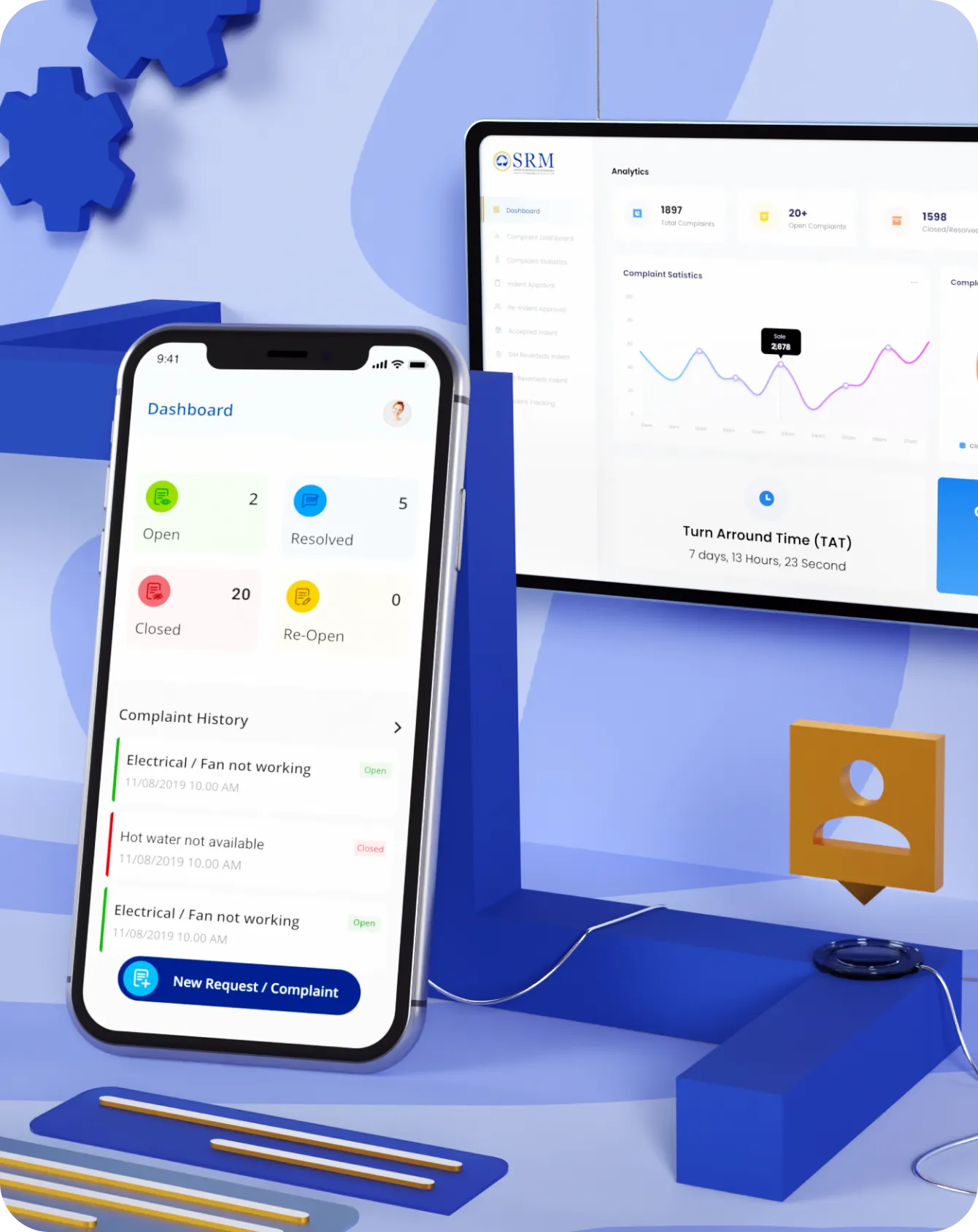 SRM
MyCampus Life
A Facility management solution that centralised asset tracking and management for faster resolution and better tracking.
A centralised facility management solution
About Project
The client wanted a robust and highly scalable asset service request & tracking platform across their multiple campuses for better visibility and faster resolutions. They also wanted an approval system inbuilt to carry out their internal triaging
Strategy
For this project, we took the approach of "Lean Design Thinking" since we had a short period to work on it. We took secondary research and did a competitive analysis to come up with a concept and iterated it according to the results of the user tests.
Lean Design Process
Concept
Validate Internally
Build
Iterate
SRM Mycampus Life
The application made it extremely easy for students and faculties to raise requests with the management team as well as track the progress of the raised issues.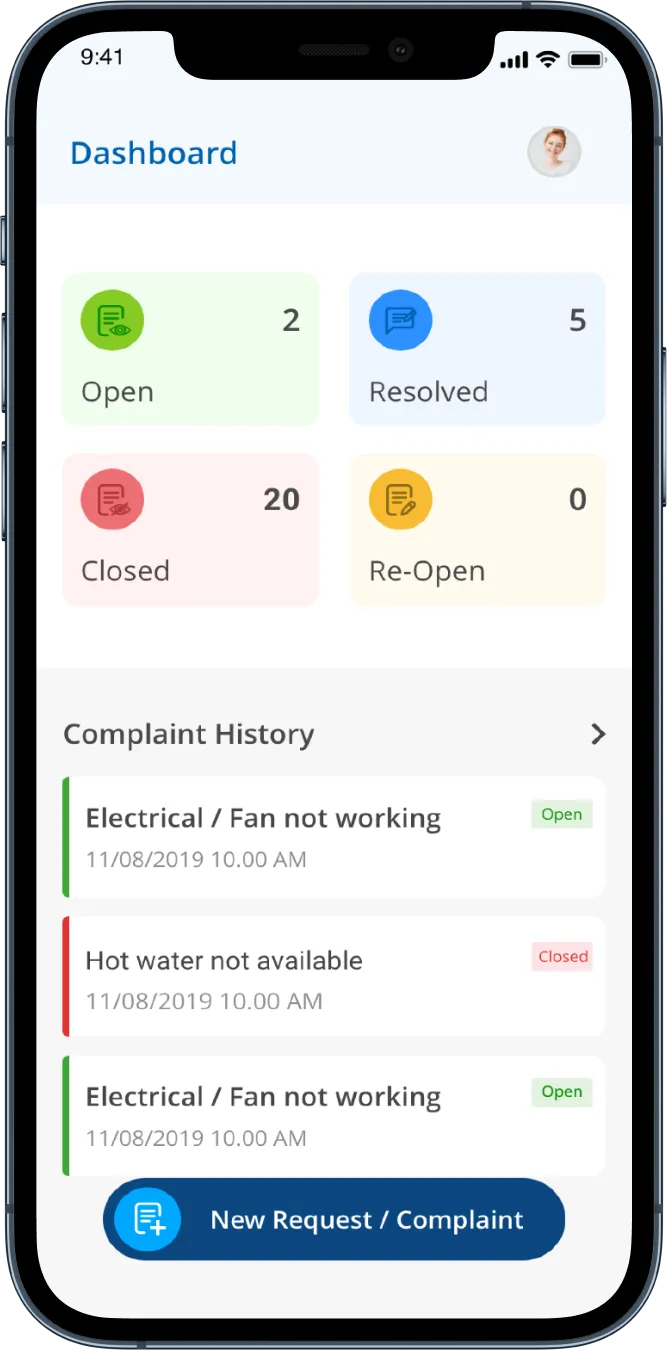 Smart trading
The application was able to provide crystal clear clarity on the service requests and track their lifecycle accordingly.
Live complaint tracking
The platform provided a detailed and bird's eye summary of the complaints to facilitate well-documented change management measures
Central Control System
Dashboards and analytics to crunch data based on requests types, asset types, departments etc.